$1,000 To Reserve Your Lot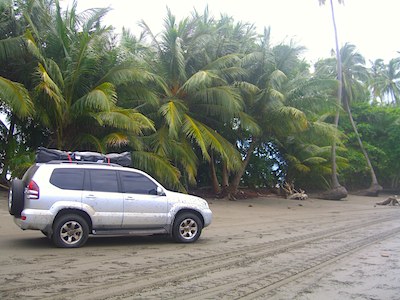 First of all, we recommend you come down and see this place.
Now some guys have the confidence to buy based solely on what they see in the videos and pictures and the details we provide though our copy – and those guys are ALWAYS blown away by how great the place is when they do get down.
But for most people, well, there's a lot of confidence that comes from walking your prospective plot of land yourself and seeing the local area, etc.
So Here's the Deal:
We'll let you come down and stay for free for up to 3 days.  Your lodging is on us.  All you pay for are the plane tickets down here.
For $1,000 we'll also reserve your lot for the time it takes you to make travel arrangements and fly down here plus an additional 10 days following your return home. In other words, you reserve the lot until you can personally inspect it, and then you get another 10 days to finalize your purchase upon arriving back home from the trip. Of course your travel arrangements will have to be reasonably expedient, as the maximum time we'll hold your lot for you is 60 days. But hey, if you're serious about coming down to take a look at the place, 2 months ought to be more than enough…
No one can buy the property out from under you during while you're making travel plans, or while you're down here visiting us.

We guarantee the trip will be a blast and you'll fall in love with the place. What does that mean exactly? Well…

When you come down here and visit, you get 2 guarantees:

If the place is as great as you're hoping and you decide to buy, the $1,000 reserve AND your airfare will go towards your $10,000 down payment (or total cost of the lot if you buy it outright).
If you can honestly tell us that our beachfront property didn't live up to its billing – that it isn't every bit as great as this site says it is – then we'll refund both your $1,000 AND your air fare and use your feedback to improve the accuracy of the site.
After you decide you want to buy, you'll need to complete the sale within 10 working days of your return home. And rest easy, we won't ask for a decision until the end of the trip – the land really does speak for itself, so we never feel as if we have to except to get a yea or neigh before you fly home. And if the decision is yes, we'll need to complete the sale within 10 days of your arrival back home.
It doesn't get any more fair, transparent, and risk free than that folks.
So if you like what you see on our burica videos and cabana pictures, and especially if a particular lot is calling your name, go ahead and reserve that puppy now for $1,000 of refundable money, and then come on down to see us.