Private Point 2.5 Acres Ready to Build
$185,000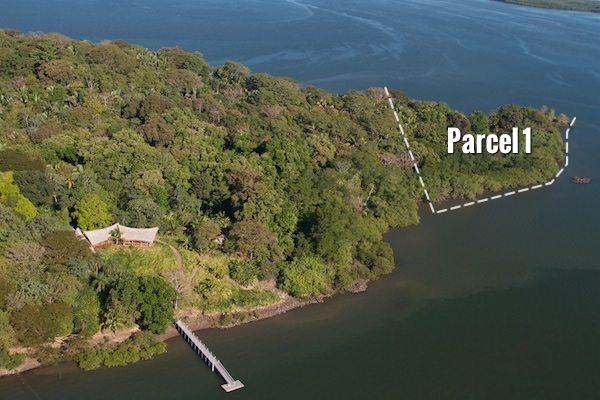 Photo shows Parcel 4 home in the foreground & Parcel 1 in the distance.  See more photos below for different angles of Parcel 1.

WHY YOU WANT IT
1. Own your own point on a private island.
2. Two distinct building areas, one on the point meters above the waterline with views in every direction and another higher elevated site just behind it.
3.You get your own small private beach.
Fresh Water
Water is available on the parcel via a nearby well.
Boat Access
Parcel 1 enjoys a private beach and plenty of locations for mooring a boat.
Ready to Build
The building site has already been cleared and is ready for you to begin construction today. There is also and excellent site for a private dock.
Owner Financing
Buy Lot 1 for $20,000 down & $2,000/month.
Click images for larger versions