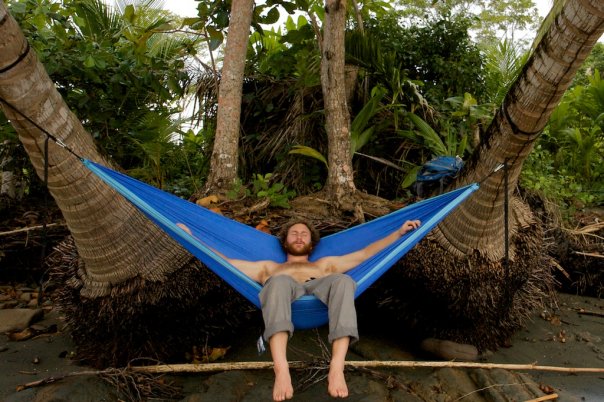 HOW WE'VE MADE IT SURPRISINGLY EASY FOR YOU TO OWN ISLAND PROPERTY
We make it really easy to come down and check out Boca Chica Island.  In fact, it's free.
The first thing you're going to have to buy in order to come check out the island is your airfare.  So we decided to make that free with our airfare credit program.
Free Airfare Credit
When you purchase your parcel, we'll provide an airfare credit of $800 right off the top of the purchase price. So the getting here part can be done at no cost to you.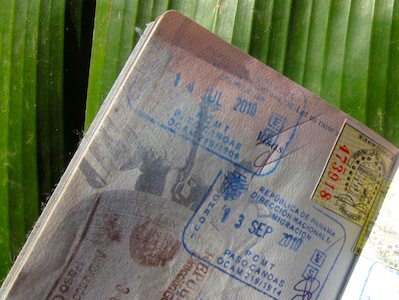 Now let me show you how the staying here part can also be done at no cost.
But first, if you're coming anyway, you should go ahead and reserve your parcel so you don't lose it.
It's painful to get your trip all setup and paid for, only to find out that your perfect piece of paradise has been snatched up by someone else.
Reserve Your Parcel So It's Still Available When You Arrive
So we've decided to make that part simple and straightforward too.  We call it our secure parcel reservation program.
With the reservation program, you can rest easy knowing that you won't take a trip all the way down, only to find that someone else has gotten the parcel you wanted.  Here's how:
Reserve your parcel and we'll hold it off the market for you for up to 60 days. Then after your trip, you'll get another 10 days to decide if it's right for you.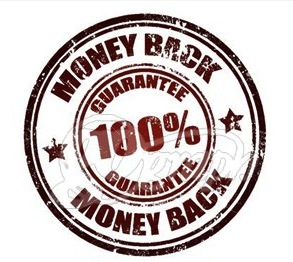 The best part is that the reservation is completely risk free for you.
After the trip, if you decide that Boca Chica Island is not for you, then you'll get your $1,000 reservation payment refunded.  No questions asked.
There is a caveat.  We're not a charity.  And there are expenses incurred for getting to the villa, cleaning the villa, and staying there.  So if you decide that Boca Chica isn't right for you, you'll be charged $500 for these costs.  The charge is the same for a single or a couple.  Not too bad for staying in a private villa on a private island for up to two nights.
And, as you'll see once you check out our reservation process, we make it easy to check out today with a credit card.
Click to see the parcel reservation form. It really is as simple as we say.
Stay on the Island For Free
And since you've reserved your parcel, you also automatically get a free stay on the island.  Now it's about to get fun.
You see, we hate the traditional real estate agent model that says the way you should pick a place that you'll own for years and years is this…  You should drive around with the agent and look at 10 houses for 10 minutes each.  Then decide…
That's ridiculous.
We've been in the business long enough to know that you have to spend time in the place to really get a feel for whether or not it's right for you.  And actually, the island might not be right for you.
The fact is that while Boca Chica Island is a fantastic experience for the right type of person, it may also be a nightmare for the wrong type of person.  And then they'll be a nightmare for us.
The island is for people who have a true love for unspoiled nature and a desire to live "away from it all".  Yet still have the ability to weigh which modern comforts are worth fighting for.  If this is you and you are honestly considering a purchase in the area, reserve your parcel and come and visit.
Here's a video of the Mango Bay Villa, one of the places where you might stay on the island:
Or here…
Get Started In 3 Steps
So if you like what you see on our island videos and especially if a particular parcel is calling your name, go ahead and reserve that puppy now for $1,000 of refundable money, and then come on down to see us.
See What's Available
Once you reserve your parcel, we'll send you a welcome email with all sorts of info to make your trip a breeze.  We'll even have one of our assistants touch base with you to help you arrange your flights, taxi transfers, and anything else.
Still have questions?  Shoot us an email and we'll setup a call to see if the Island seems like a good fit.  We aren't interested in getting the wrong type of folks to come out, so there will be zero pressure on a call.
We look forward to seeing you on the island!

Testimonials
"It has been a pleasure working with Viva Tropical on my land purchase. They have been extremely helpful & supportive. They have been totally trustworthy, I trust them more than my lawyer in Panama."
Shawn M, Canada
"Doing business with Viva Tropical was straightforward and painless. They were up front and delivered on everything they promised."
Jesse M, USA
"As with any acquisition, it can sometimes feel like a daunting process, but Viva was very helpful, informative, and obliging throughout the whole endeavor. Their enthusiasm combined with their welcoming nature makes the whole process feel more like an enjoyable vacation rather than just an investment purchase. It was clear they had spent the necessary time performing all the due diligence that comes with buying abroad and were able to package the information in a clear, understandable, and helpful manner."
Daniel S, USA
"As someone who is very busy running my own business, Josh & Park made it possible for me to buy my personal escape. They made purchasing land in Panama easy and enjoyable! I found them to be very professional, informative and great company. And, to top it off they were one of the only companies I've ever seen in Latin America who kept to the schedule. I wouldn't hesitate to deal with them again.
Dawn L, London
I love to read about your scouting trips.. so adventurous but as the same times so visionary.
Armand B
Panama Chamber of Commerce
I have worked with Viva Tropical as they have bought and sold real estate in Panamá. Even when the market has been difficult, they have been able to consistently sell their properties because the special taste they have to find real jewels. When they are buying, they have an unusually high attention to detail in their due diligence, and when they are selling, they are very focussed on helping their clients, almost giving them a manual to use the property.
Luis Watts, Attorney & Vice President, Chiriqui Chamber of Commerce.