FINANCE YOUR BOCA CHICA ISLAND PARCEL
We have parcels available for as low as $169,900. Comparable properties would easily cost you twice as much [Learn how this figure was calculated]
Here's the scoop: $10,000 down, and under $1,600 a month gets you get a jaw-dropping piece of property on this island: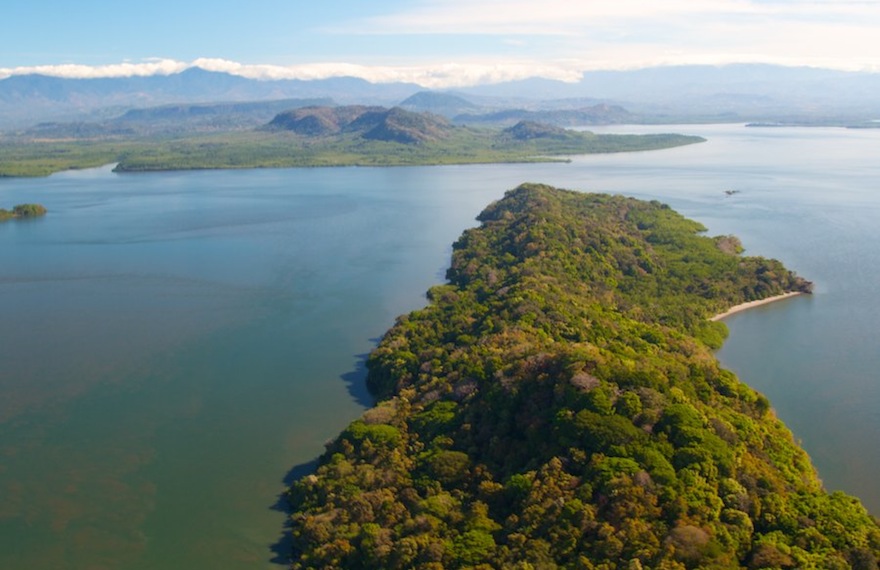 Frankly, we're pretty flexible on the financing terms. If you're interested in purchasing Boca Chica Island property, call us at 888-436-7198 to discuss the details.
Ideally, you'll want to come down, see the land for yourself and experience the pristine, unspoiled beauty of the surrounding area.
Want some time to think about it?
No problem. Boca Chica Island property can be reserved for 60 days. Even better, we'll apply that reservation fee PLUS airfare cost towards your downpayment should you decide to buy or refund the entire amount if you decide the property is't right for you.
Get the best of both worlds: an unspoiled piece of paradise AND a solid investment!
Photo from the nearby Chiriqui Marine Park
Land prices will soar once property improvements have been completed, so it's possible for you to gain a prosperous return on investment.
Plus, Panama is the new Costa Rica, and is rising in popularity. As more ocean front property is discovered, finding "unimproved" land like Boca Chica Island will be more difficult and expensive than ever before.
How difficult is it to locate remote 'unimproved' beachfront property?
Developers, Park Wilson and Josh Linnes visited hundreds of properties, which took them off-roading through Nicaragua's rock-filled, river-sliced passages. Riding horseback along Costa Rica's lush jungle trails. Boating off Panama's southeast coast of Panama near Chiriqui Gulf National Marine Park.
Park and Josh spoke to every real estate agent, attorney and property owner along the way. Now that's performing your due diligence!
Today, the area is more accessible. But don't worry about the land being overdeveloped. We own all of the surrounding property and have kept it isolated, pristine and populated with environmentally-friendly designs.
Clearly, Boca Chica Island isn't for everyone, but seclusion and adventure are EXACTLY what our clients love. Are you such a person?
Frankly, there will always be a premium placed on the wild, unspoiled places of the earth. But now, you can get your very own Robinson Crusoe-like sanctuary for as little as $10,000 down.
Don't wait. We strongly encourage you to select your favorite Boca Chica Island parcel while it's still available.
Got questions? We've got answers at 1-888-436-7196. Or contact us via email.
See What's Available