Lot 11: $49,900
1/2 Acre Oceanfront Parcel With 110ft Ocean Frontage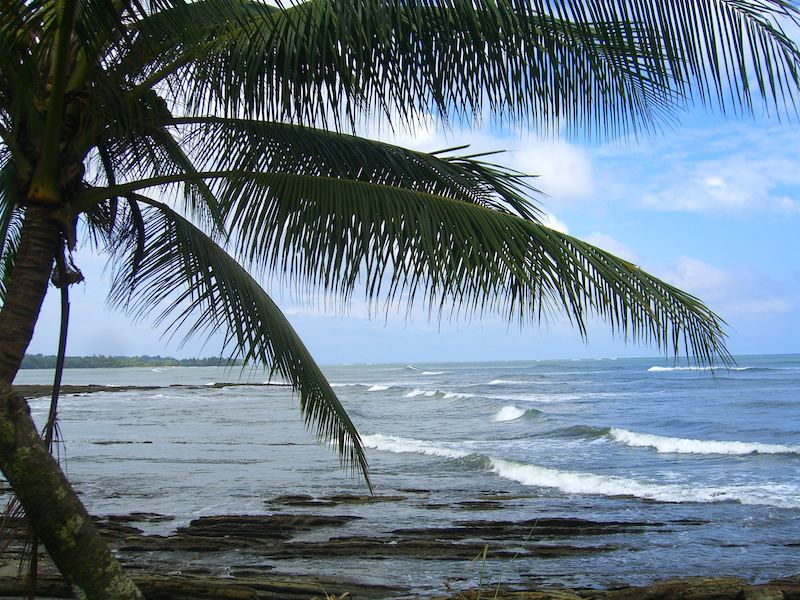 Photo of lot 11 taken from the air. The photo was taken early in the development. Before roads, bodega & infrastructure that now exists.
WHY YOU WANT LOT 11
1. Lower Price & More Land
Lot 11 is right on the beach. This lot faces North and has view over the bay towards another palm covered point. On a clear day you can also see the mountains near Boquete way off in the distance.
The previous owner of this lot had planned on building a home in the near the future. Unfortunately that didn't work out for them, but in preparation for building they built a storage area (bodega is what they would call this in spanish) so there is a way to lock up and leave stuff on this lot.. It's a smart investment
International Airport nearly finished 2 hours from this lot, everyone is still waiting for Panama to finish airport when they will have flights come in from all over the world.
Right on the Water
Listen to the waves lap shore or check out the birds fishing on the reef at low tide.
Water to the Lot
The lot has its own water hookup.
Owner Financing
Buy Lot 20 for $10,000 down & $480/month. Click for financing details.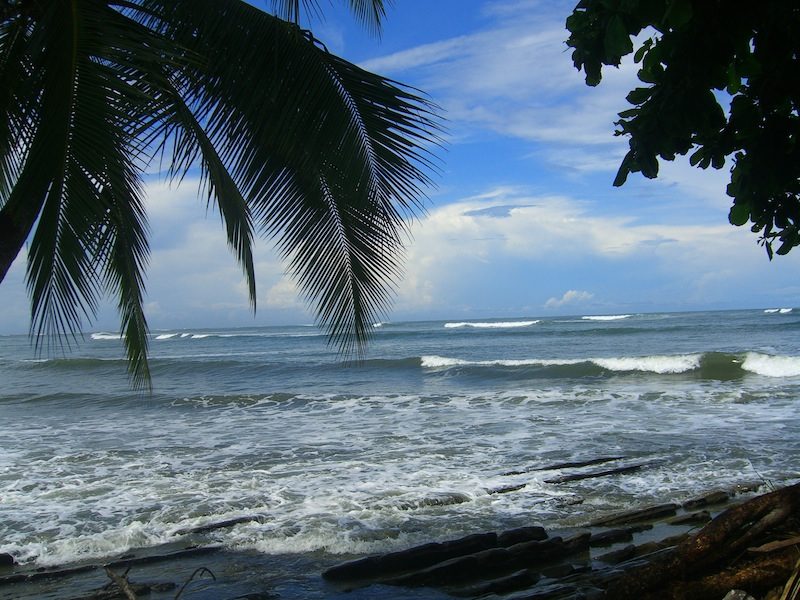 DEVELOPMENT NOTES
Lot 11 will be one of the easiest lots in Playa Burica to develop for a few reasons.
First, it's right on a public access road. This means easier access than the other lots. But that doesn't mean you're in a busy street.
In fact, busy streets just don't exist in Burica!
Second the lot is flat and dry. Thanks to this flat topography and ample space (an acre!), you'll have all sorts of options to design your perfect retreat. And don't forget that water has been brought to the lot via a nearby aqueduct.
Build your own cabana and sell a 1/2 acre down the road.
Add a tropical garden where you can grow all sorts of fruits, trees, & plants.
You'll listen to the monkeys pass through the nearby stream in the morning and hear the waves crashing in the evening.
LOT 11 VIDEO TOUR
Go on a narrated (sorry, Spanish only) tour of this parcel.
PHOTOS OF THE BEACH IN FRONT OF LOT 11