2.5 Acre Oceanfront Parcel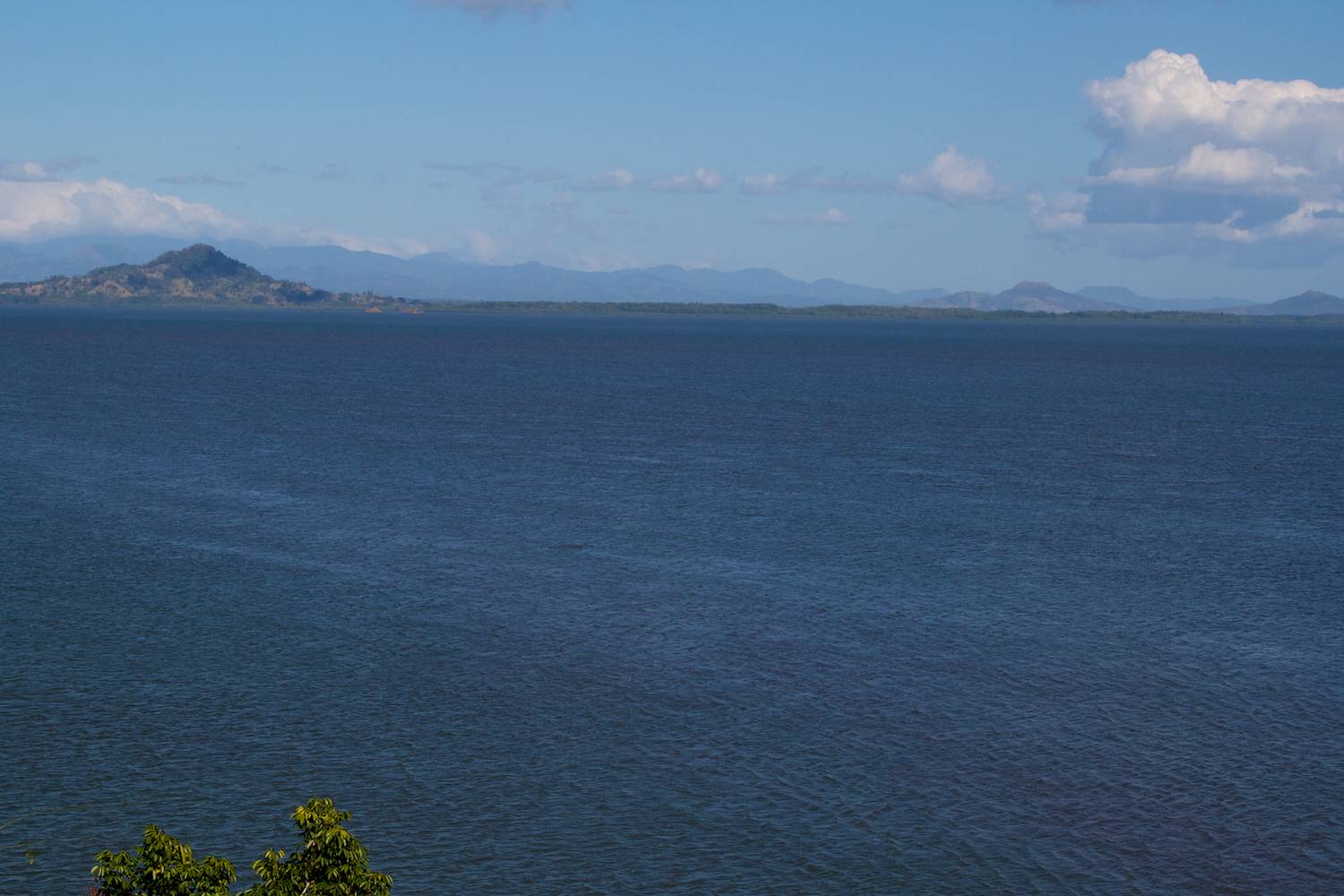 Photo shot while standing on Parcel 9 looking north towards the mountains of Chiriqui.
WHY YOU WANT PARCEL 9
1.  Probably the easiest lot to build on due to its quick access from the dock. Parcel 9 is very private and it is also just steps away from the beach giving it the best of all worlds, views, jungle, beach, and easy to build.
2. Two different building  sites set about 25 feet above sea level with amazing views over the water. You can see cross the bay to Boca Brava Island and north towards the mountains of Chiriqui.
3. It's a smart investment.  New International Airport nearly finished 40 minutes from this lot
Fresh Water
Water is available on the parcel via a nearby well.
Boat Access
Parcel 9 enjoys the use of the dock just steps down the beach.
Ready to Build
The building site has already been cleared and is ready for you to begin construction today
Owner Financing
Click images for larger versions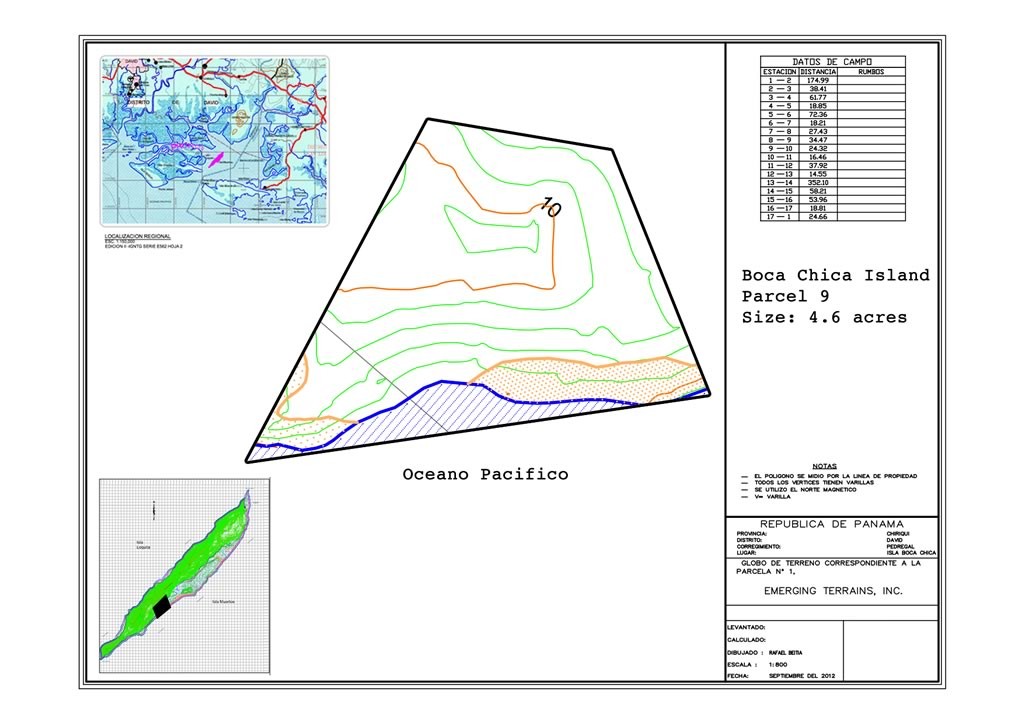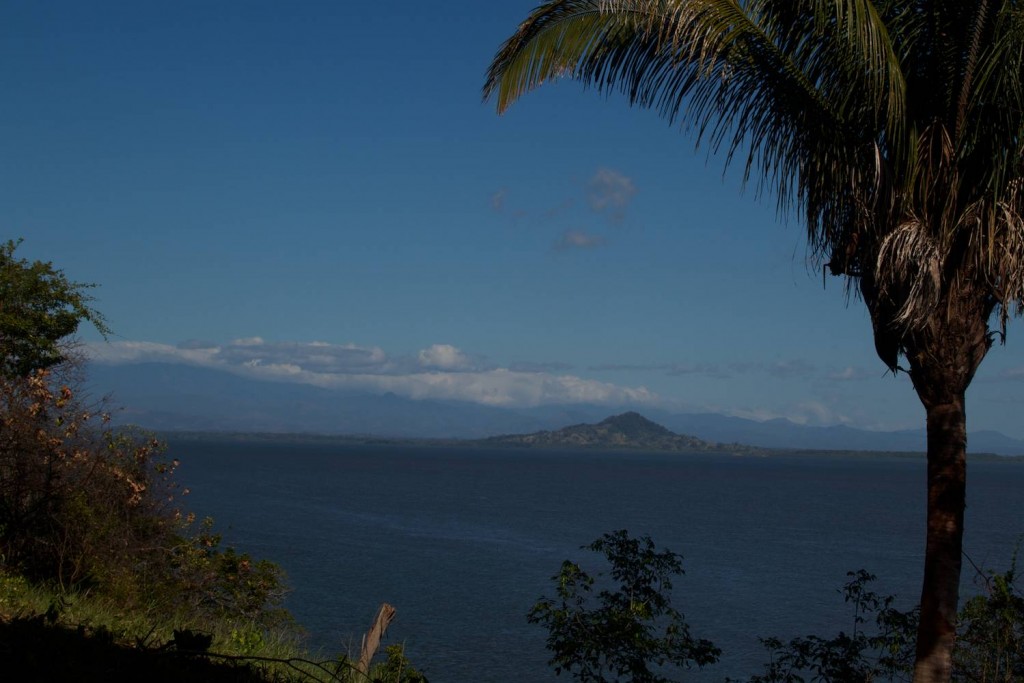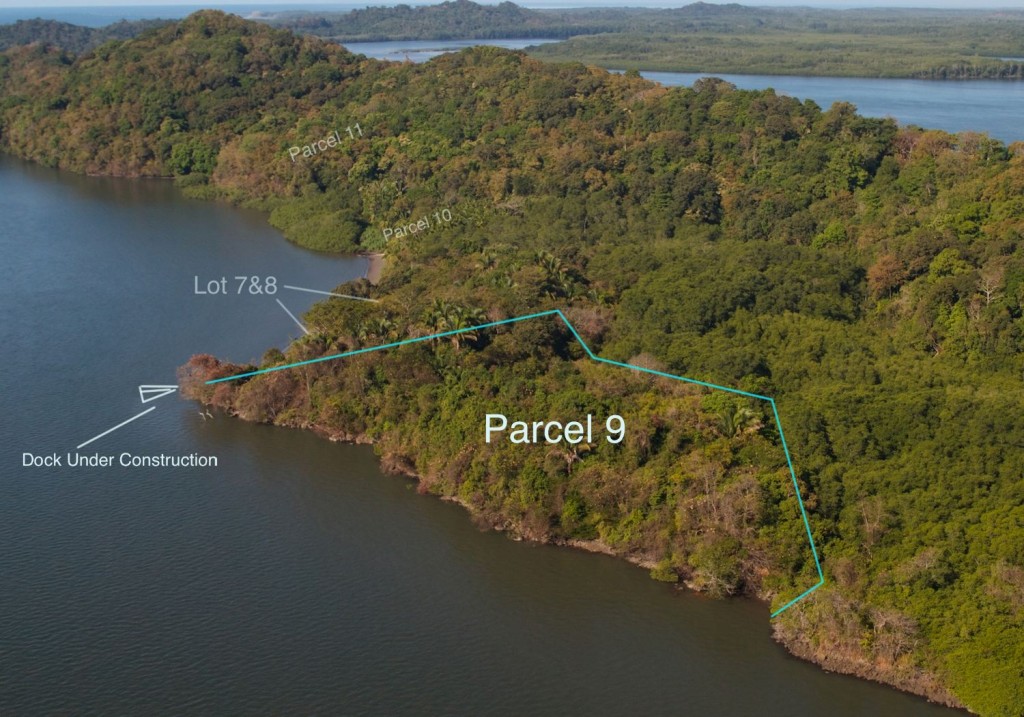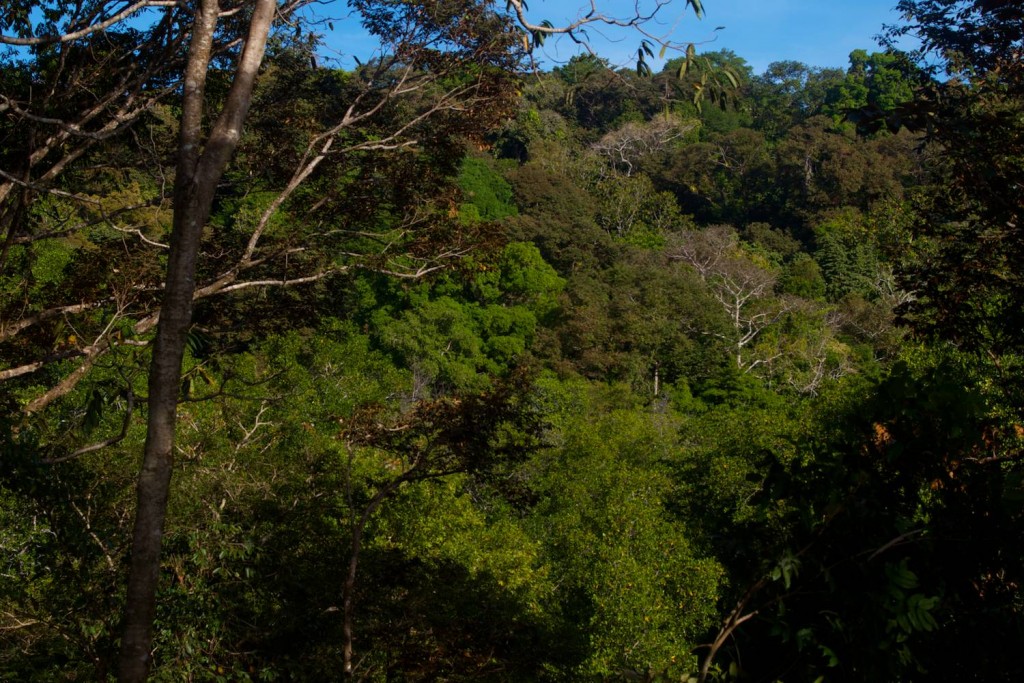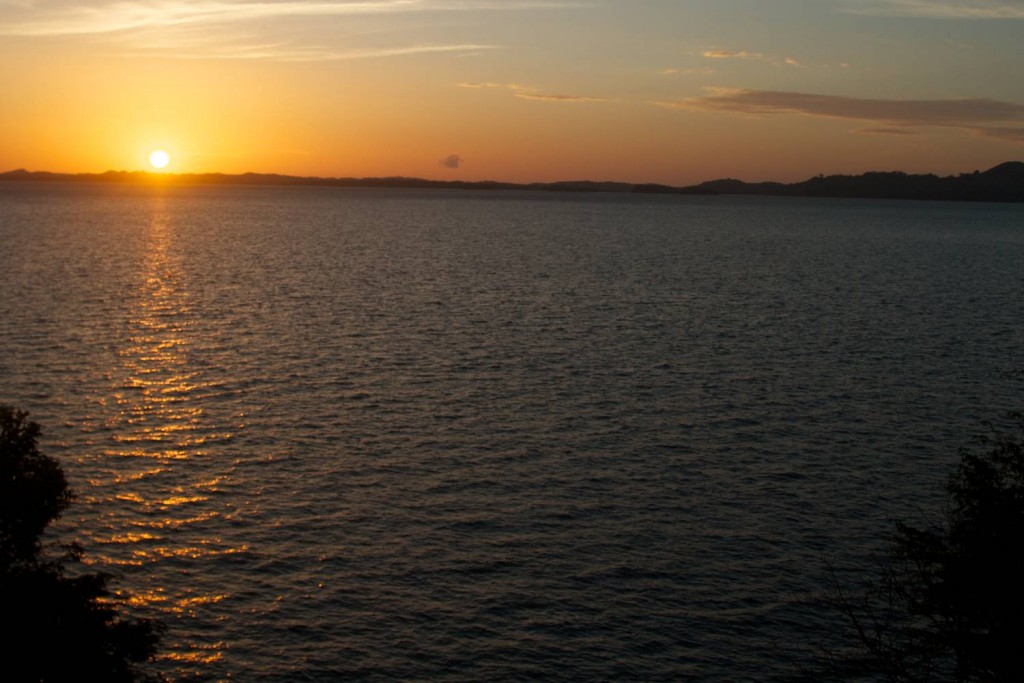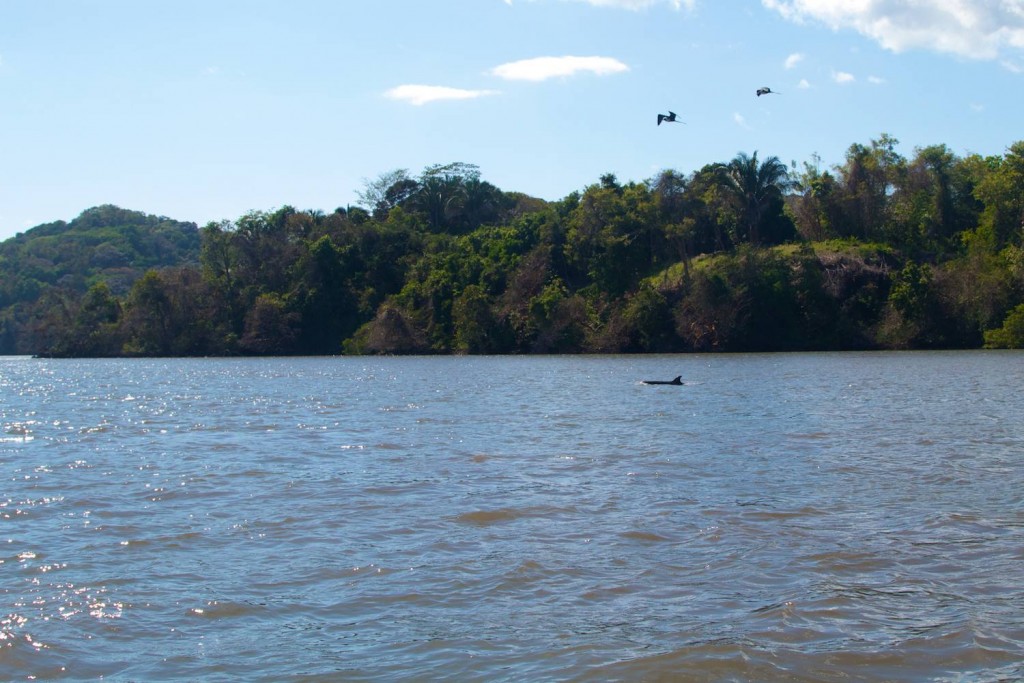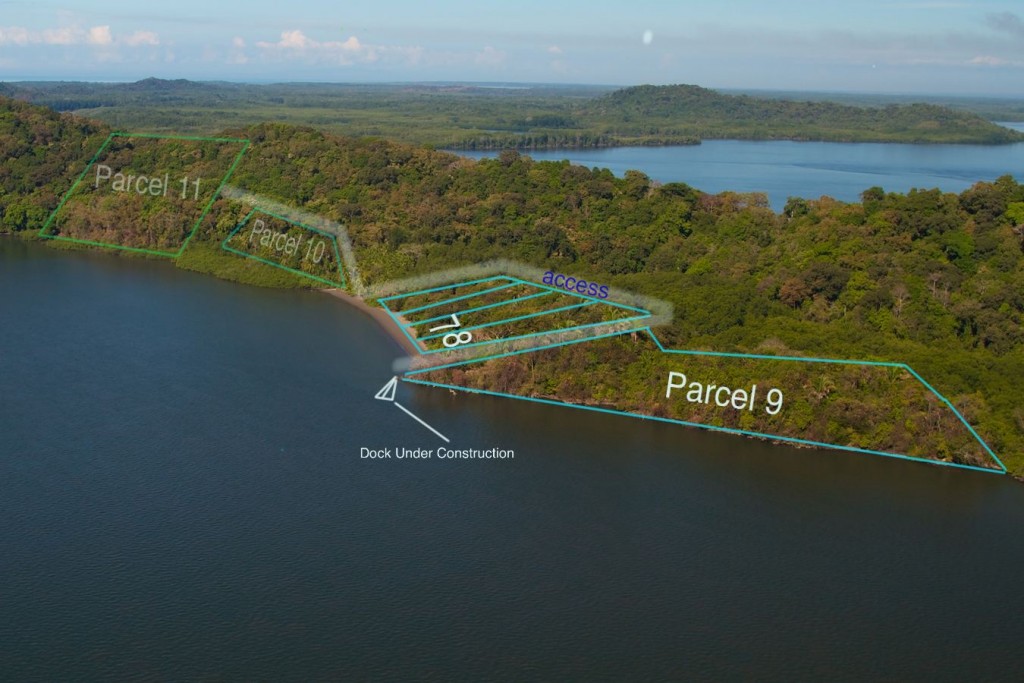 Top Row:  Looking west from building site one on Parcel 9. A house could built to capture the views towards the east at sun rise and west towards the primary rainforest. Not many parcels have both views from the same spot.
Bottom Row: Flying over the east side of the island looking west. This was before Parcel 9 had two building sites opened up.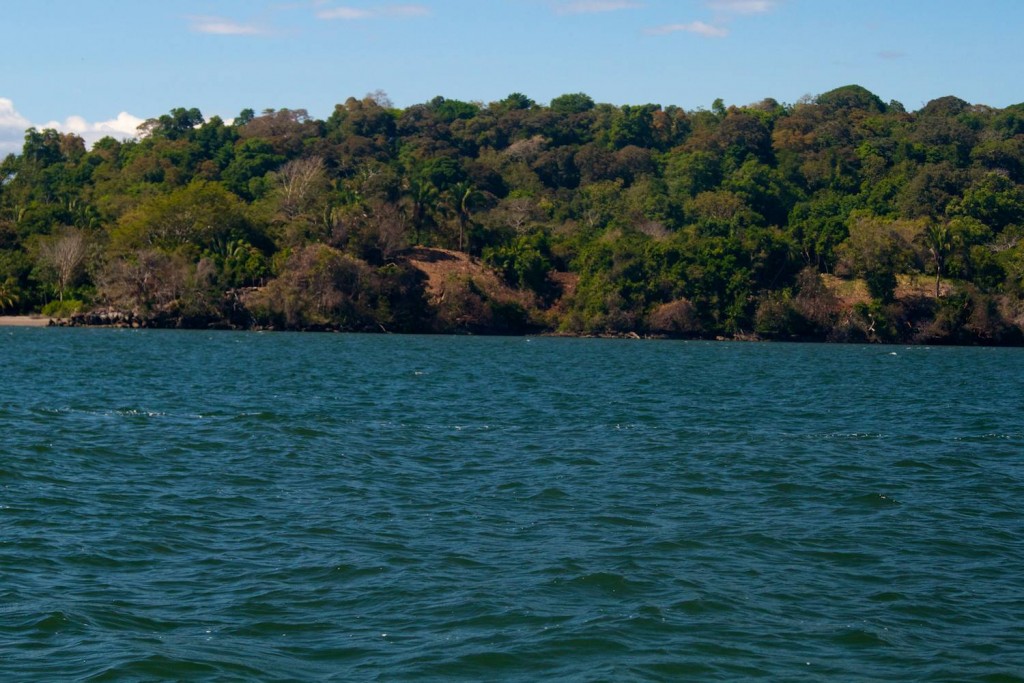 Top Row: Sun rise in February from building site 2 on Parcel 9
Bottom Row: Taken from the bay you can just make out both building sites on Parcel 9. You can also see the where the beach meats the point on the left, that is where the dock is currently being constructed.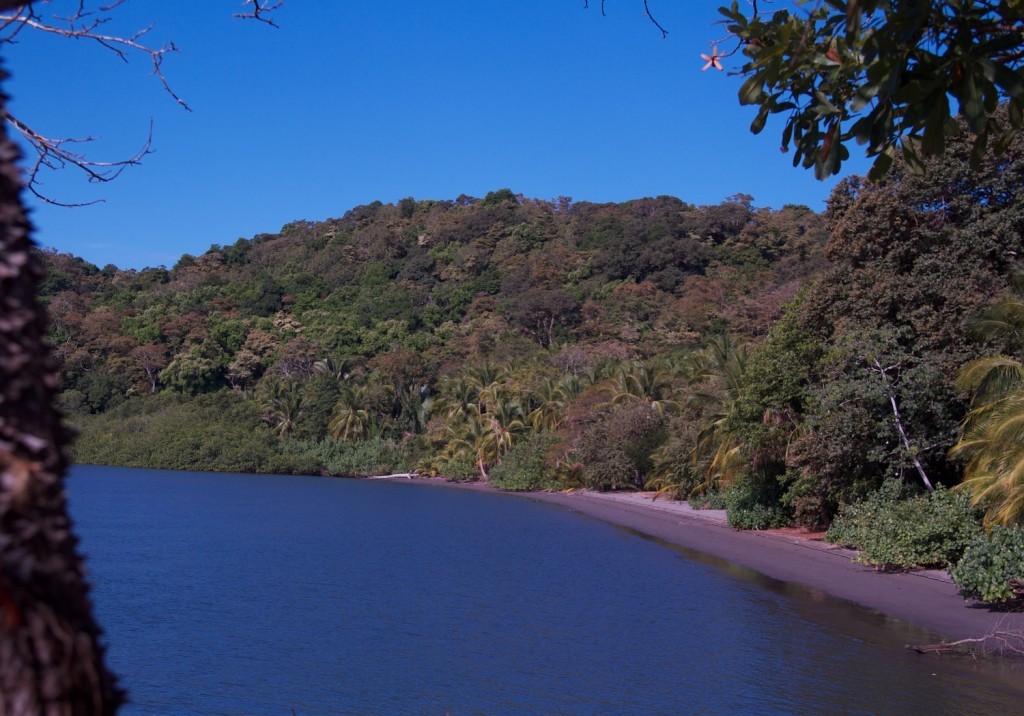 Top Row: A dolphin surfacing in front of the building second more northern building site of Parcel 9
Bottom Row:Just few steps from the Parcel 9 Boundary line. Standing on the rocky point just above the dock looking over Playa Mystica and lots 5 through 8