Beachfront Lot 1.2 Acres Ready to Build
$149,000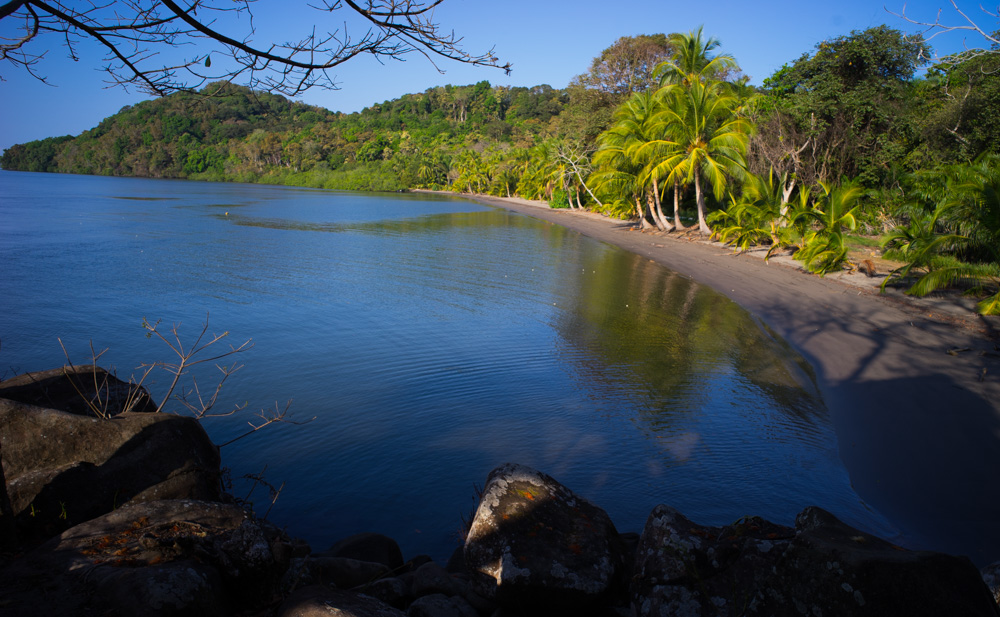 Photo shot while standing at the dock looking at the beach at Lot 8.
WHY YOU WANT IT
1. One of only two remaining parcels on the island where you can own the beach.
2.Dynamic building site that can be either used as a flat building area on the beach or higher up the ridge with a view over the front of the lot.
3. It's a smart investment.  New International Airport nearly finished 40 minutes from this lot
Fresh Water
Water is available on the parcel via a nearby well.
Boat Access
Parcel 8 enjoys the use of the dock just steps down the beach.
Ready to Build
The building site has already been cleared and is ready for you to begin construction today
Owner Financing
Buy the Lot 8 for $20,000 down & $1,560/month.
Click images for larger versions
Parcel 8 Flyover Tour
In this video we fly over Lot 8 to show you its topography and location in relation to the dock and the other lots on the beach.
Parcel 6 Tour
This video of  Lot 6(which is already sold) will give you a great sense of the beach. Lot 8 is located towards the dock in this video.
Add a Jungle Home to This Parcel
The island is completely off the grid, and our Jungle Lofts make it possible to create an eco-friendly home quickly and cost-effectively, with all modern amenities.
Every home is customizable and designed to take full advantage of the beauty of your surroundings, along with solar power, fresh water, and high speed internet.
Learn About the Homes