10 Acre Oceanfront Parcel
$289,900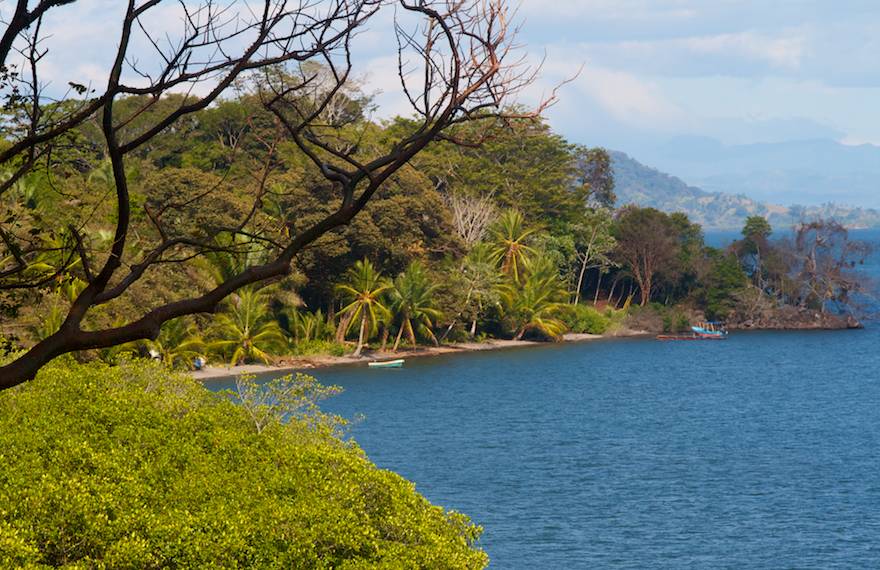 Photo shot from the Parcel 11 building site looking north towards Playa Mystica Beach.
WHY YOU WANT PARCEL 11
1. Big and Private with a big building site nestled about 40 feet above the ocean.
A perfect mix of wide open ocean views in the front and giant trees surrounding the building site provide otherworldly views behind.
2. Covered in mature rainforest that provides shady protection thanks to the canopy above, but allows for stunning views over the water in front.
Don't be surprised to see Howler Monkeys and Dolphins within a few minute span of each other.
3. It's a smart investment.  New International Airport nearly finished 40 minutes from this lot.
WHAT PARCEL 11 COMES WITH
Fresh Water
Water is available on the parcel via a nearby well.
Ready to Build
The building site has already been cleared and is ready for you to begin construction today
Road Access
The lot has road access to the ridge and water front. Also to the dock on the north end of the beach.
Owner Financing
Buy Parcel 11 for $25,000 down & $3,214/month.  Click for financing details.
Click images for larger versions (drawings are approximations)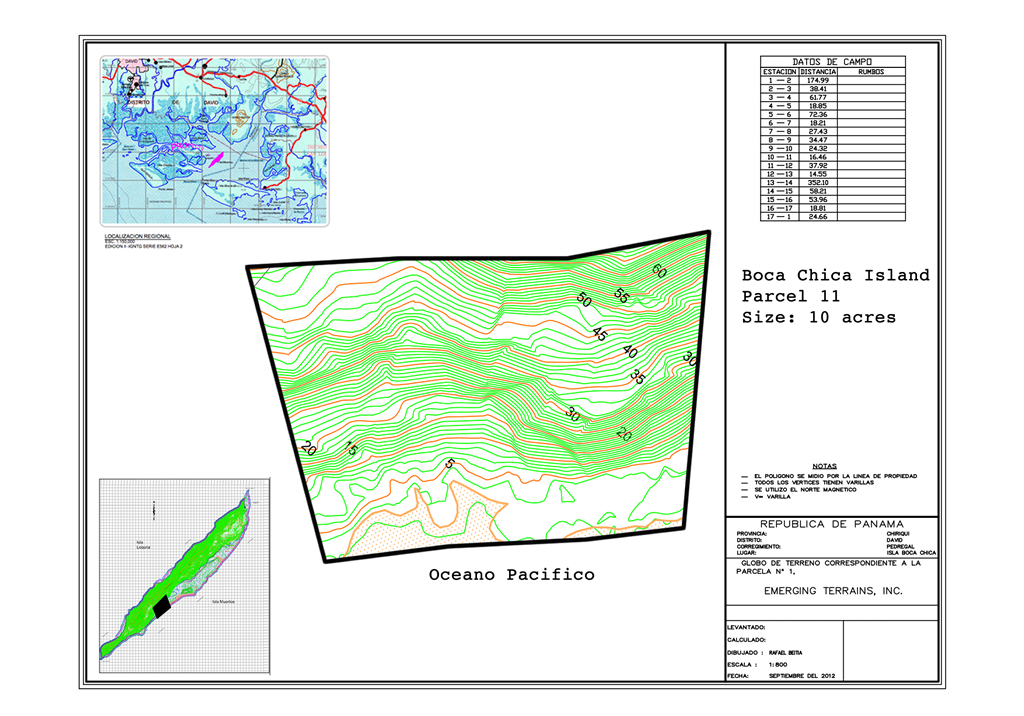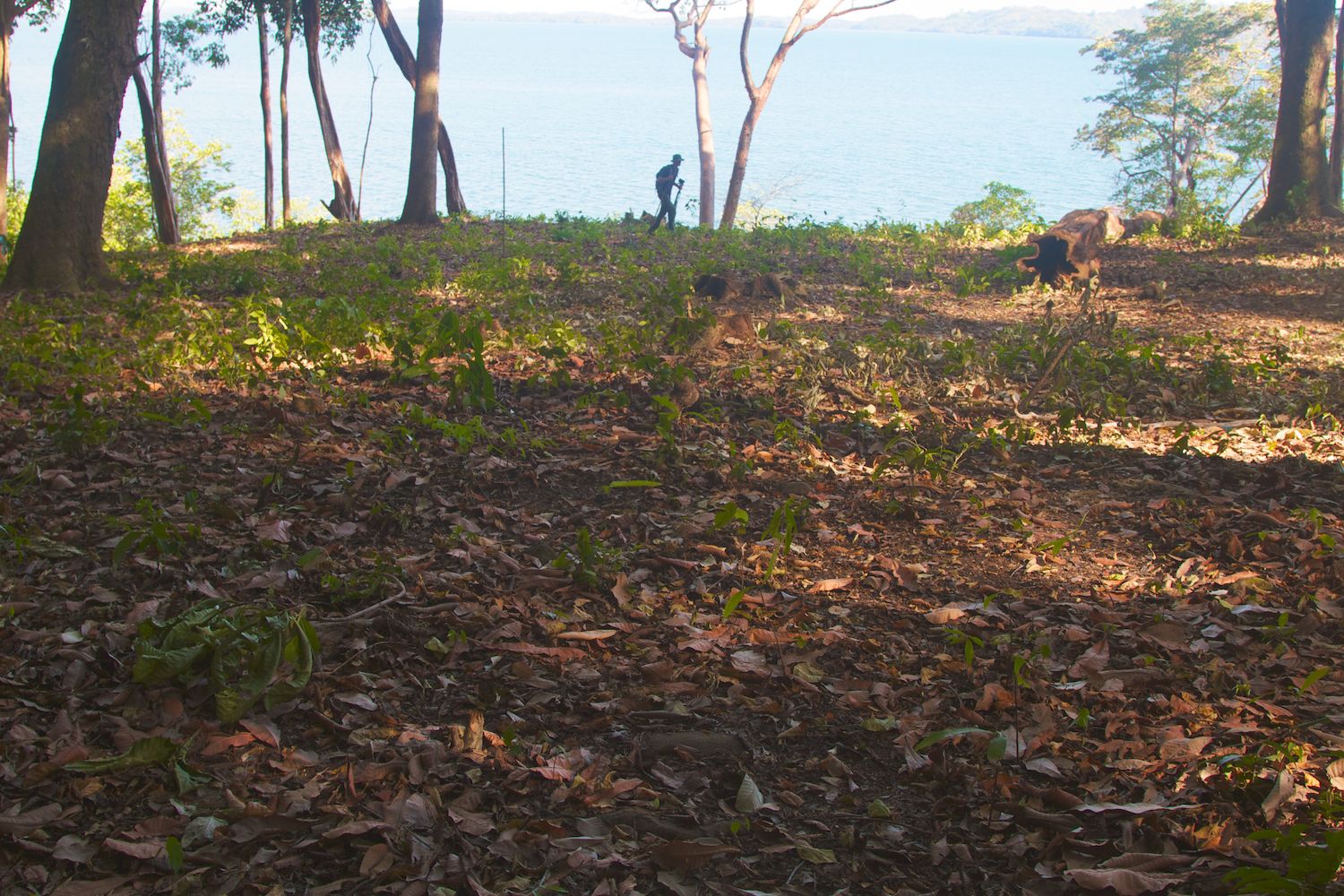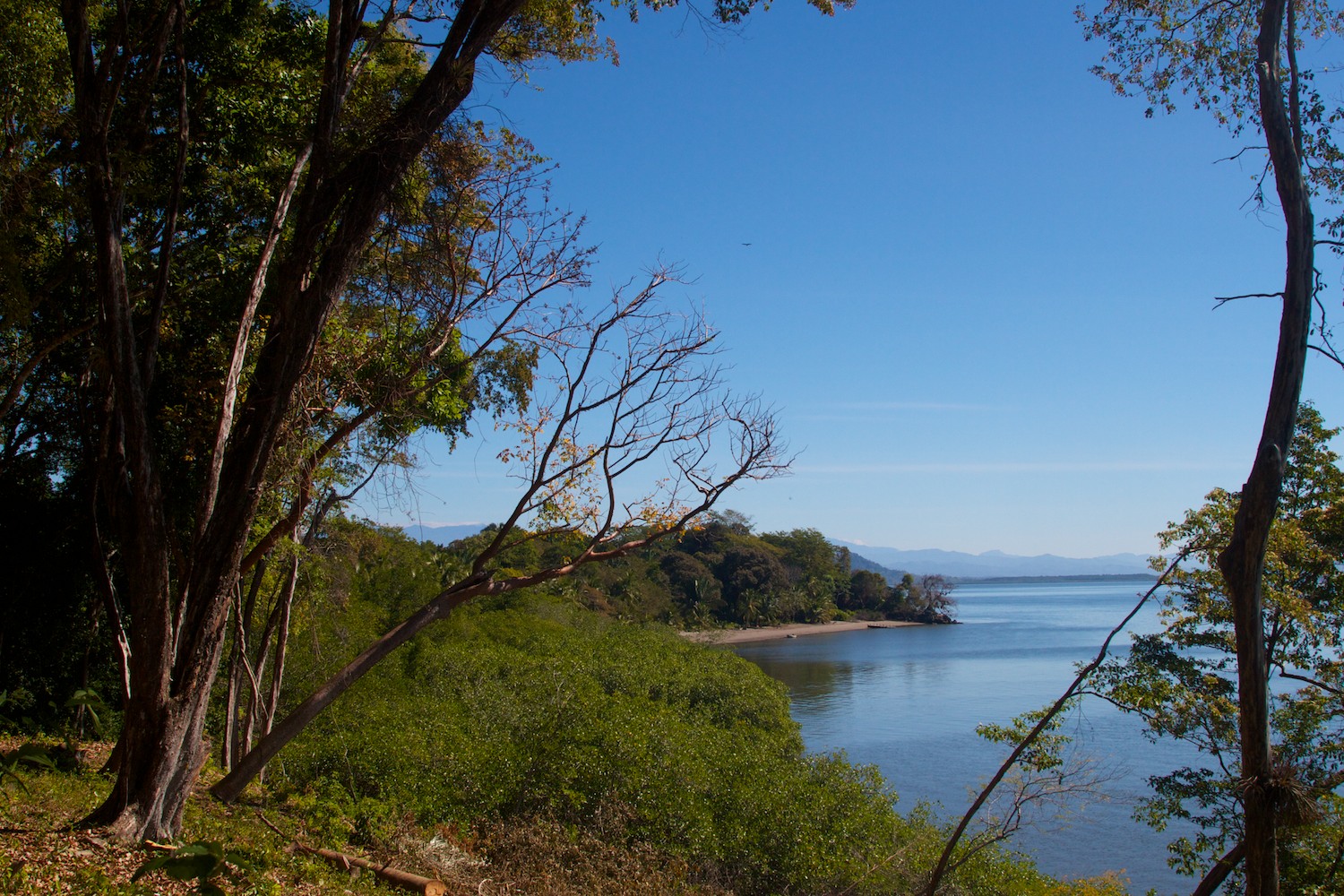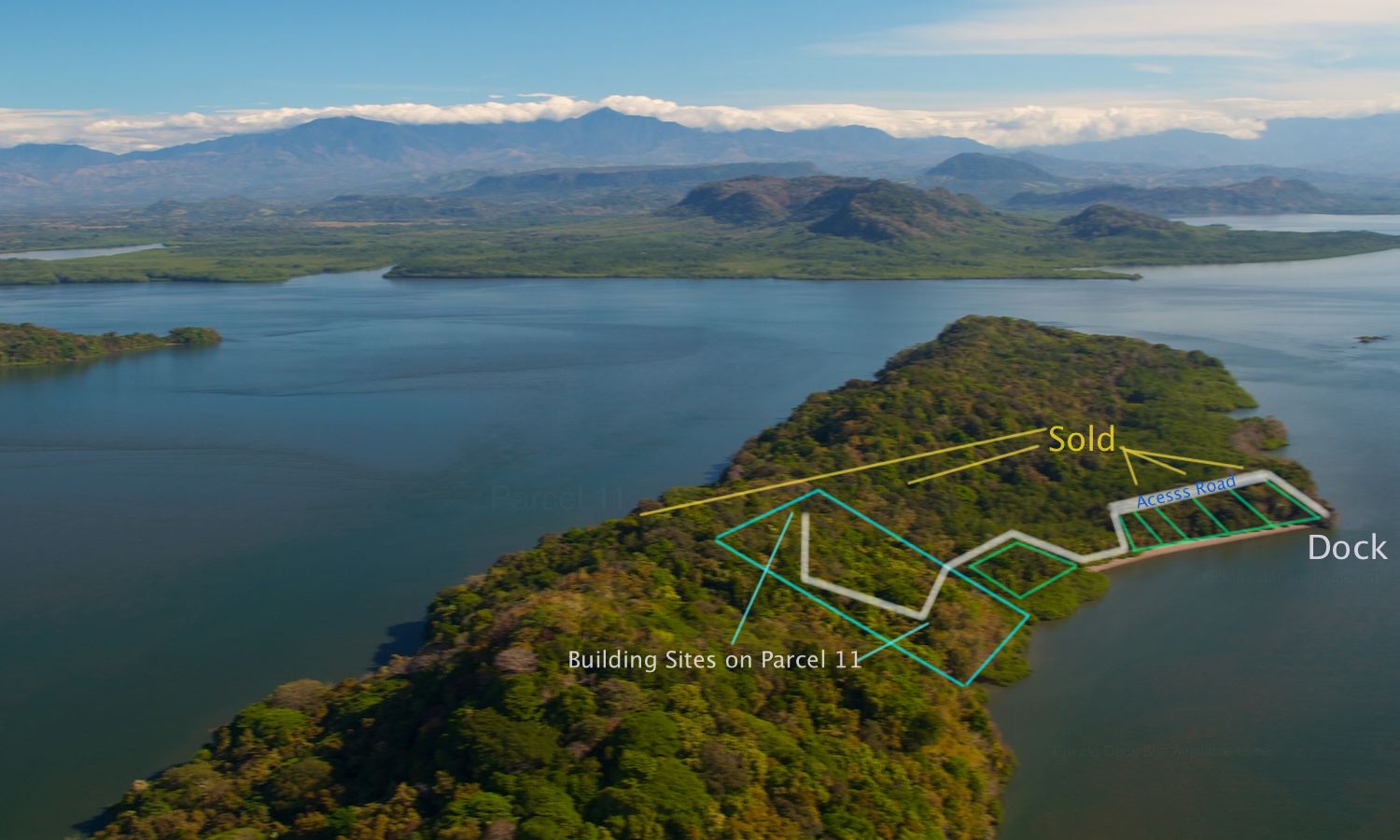 DEVELOPMENT NOTES
Parcel 11's topography makes it incredibly private.  Right from the parcels frontage, the land rises to an elevation of around 200 feet.  Then on the edges of the parcel to the North, South, West, it's protected by the island's rising elevation making natural privacy barriers.
The parcel boasts a large chunks of mostly flat area that are very usable.
There are two great building sites accessed by a road. The ridge site will have views for miles and the waterfront site is giant.
A private dock site is available on this parcel should you want to construct your own dock access.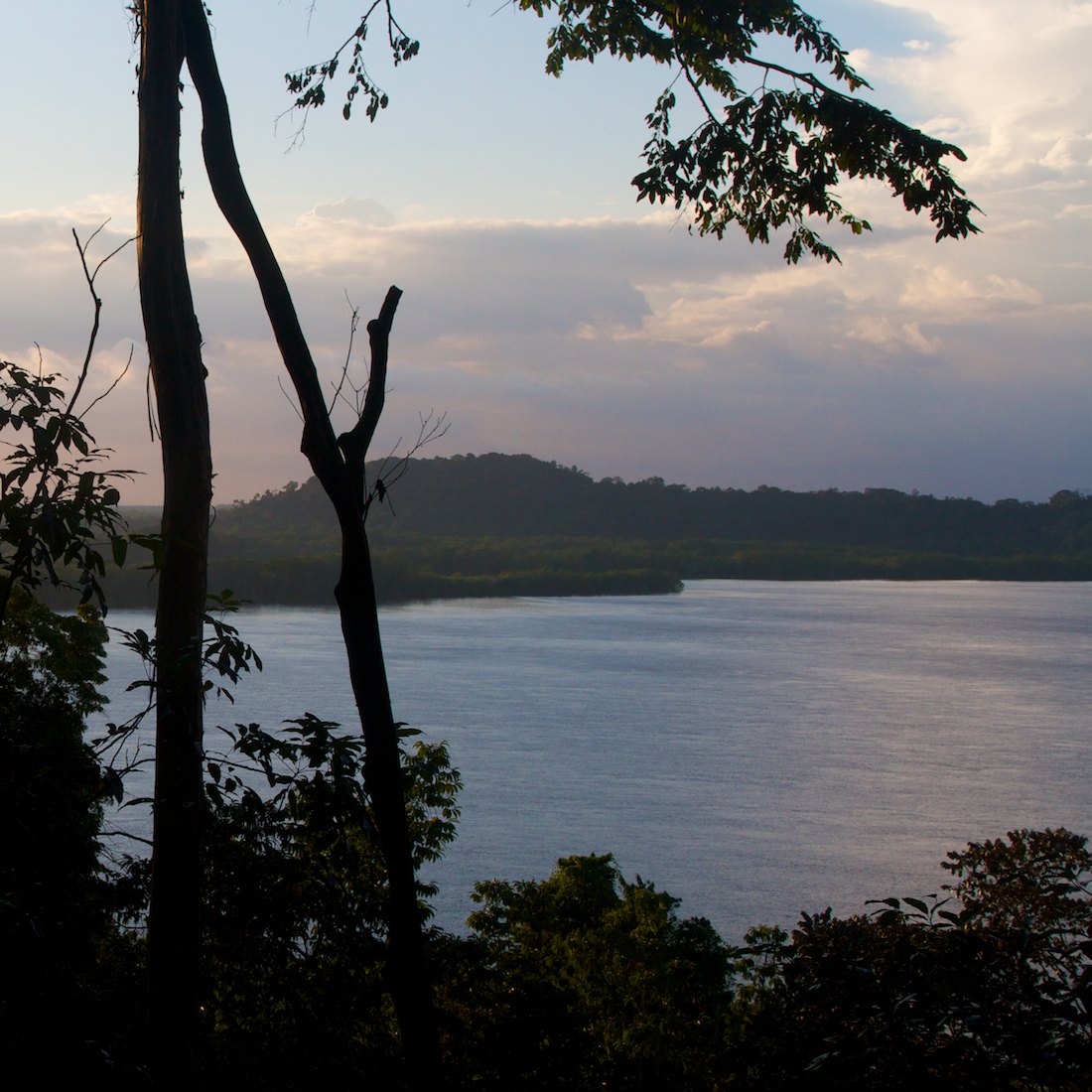 Western view from the ridge building site included with this parcel
PARCEL 11 VIDEO TOUR
Go on a narrated tour of this parcel.  You'll see clips of its ocean frontage & the jungle that surrounds it.
Note: Since this video was shot, we have added road from the parcel to the dock, and internal private road that can be used only by the owner to get to the ridge site on this lot.
PARCEL 11 BUILDING SITES
We've created a building site on the front of Parcel 11.  In this video, you'll see the site and learn more about it's size & shape.
Video from the upper building site is coming soon.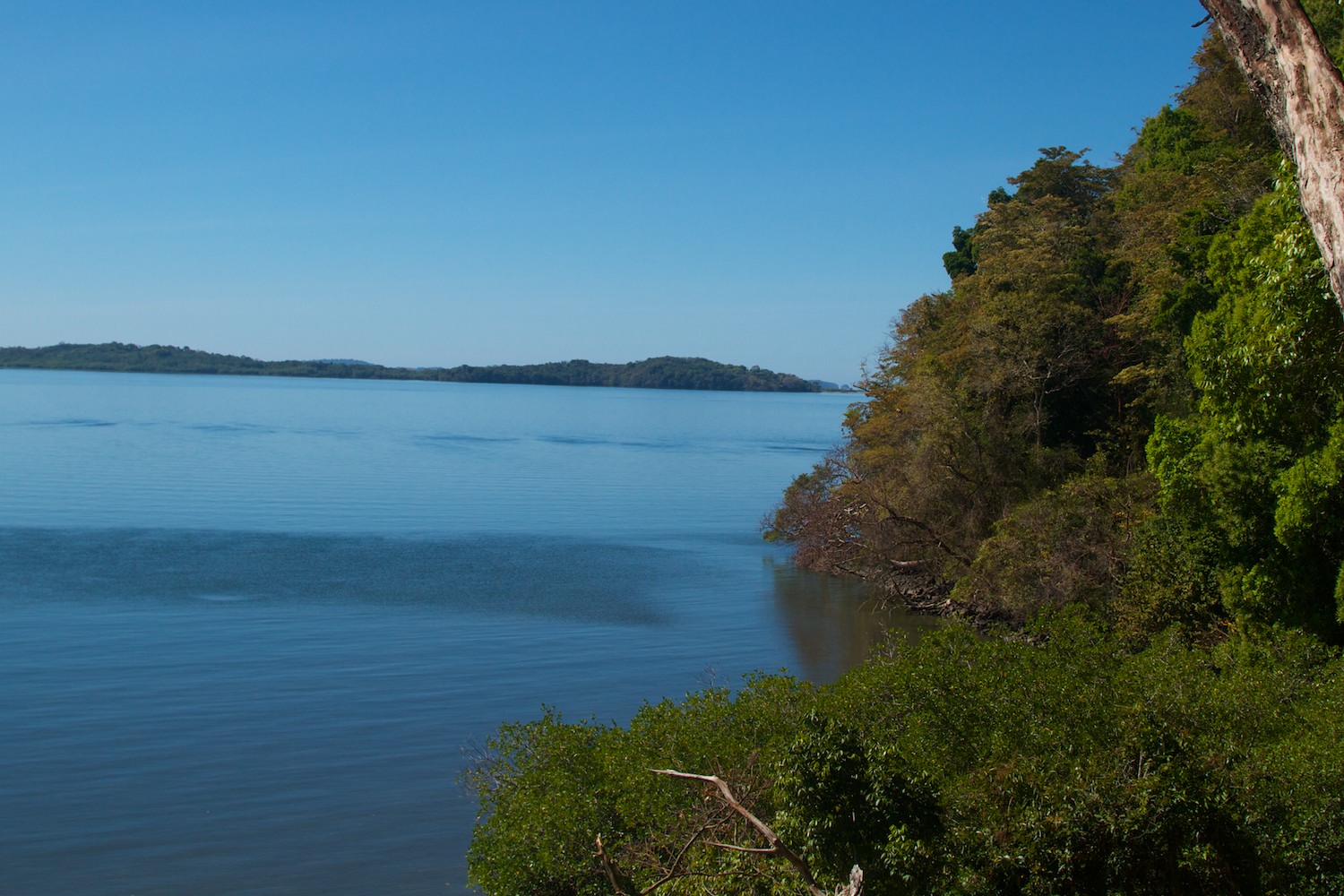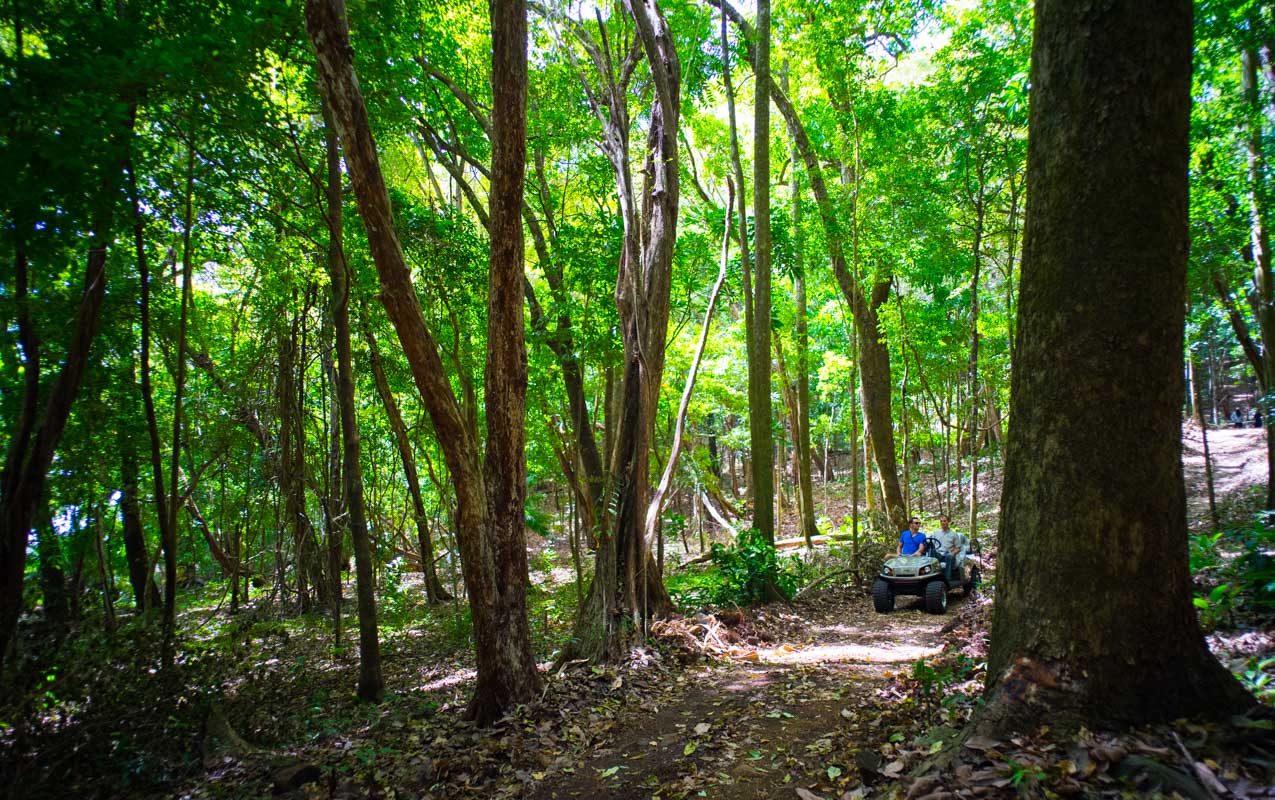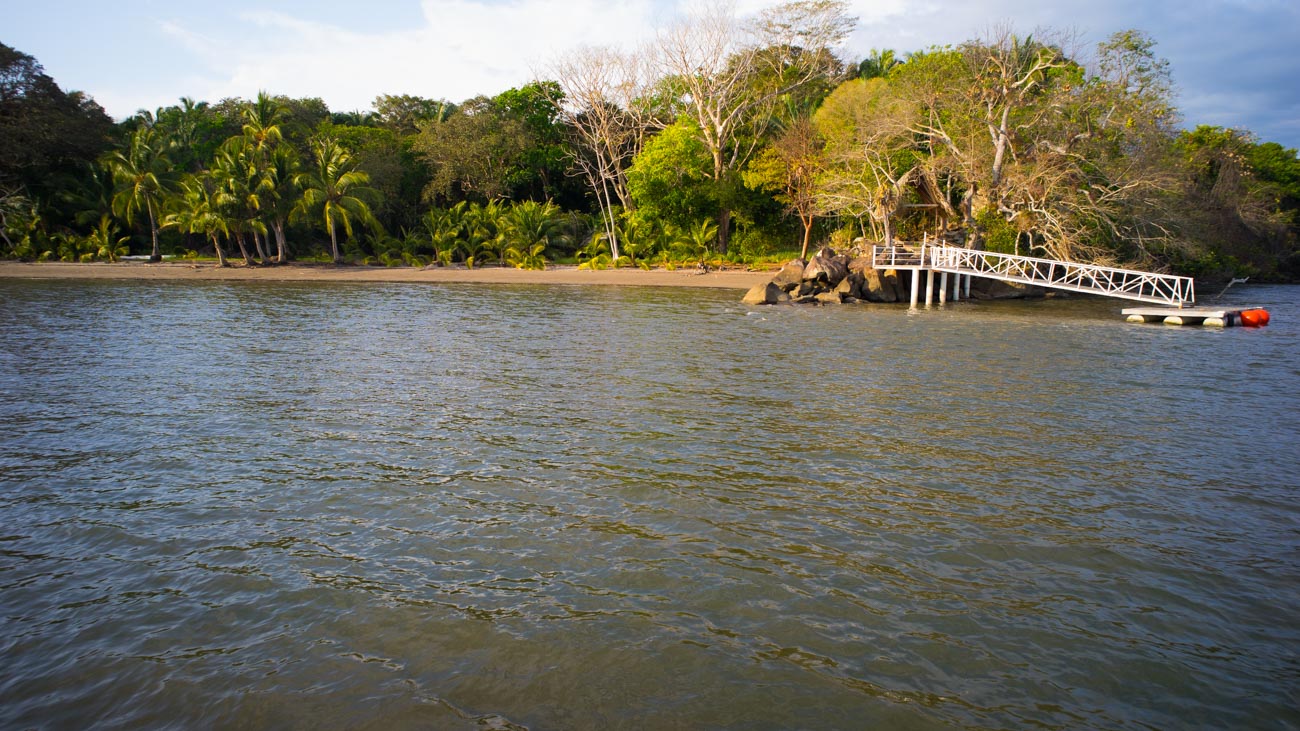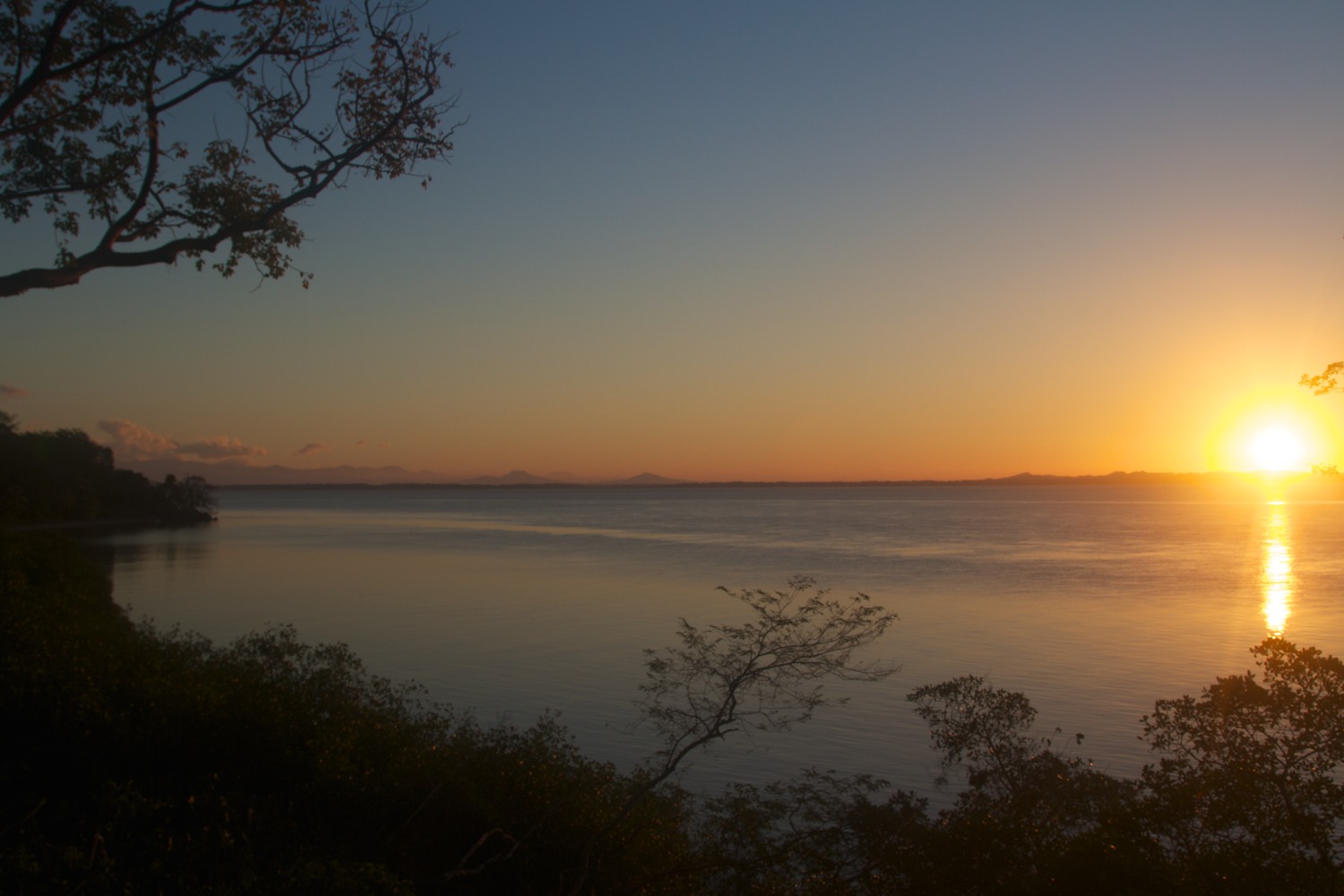 Top Row: Looking South  from Parcel 11 building site towards the Pacific Ocean.
Bottom Row: Sunrise view from Parcel 11 building site.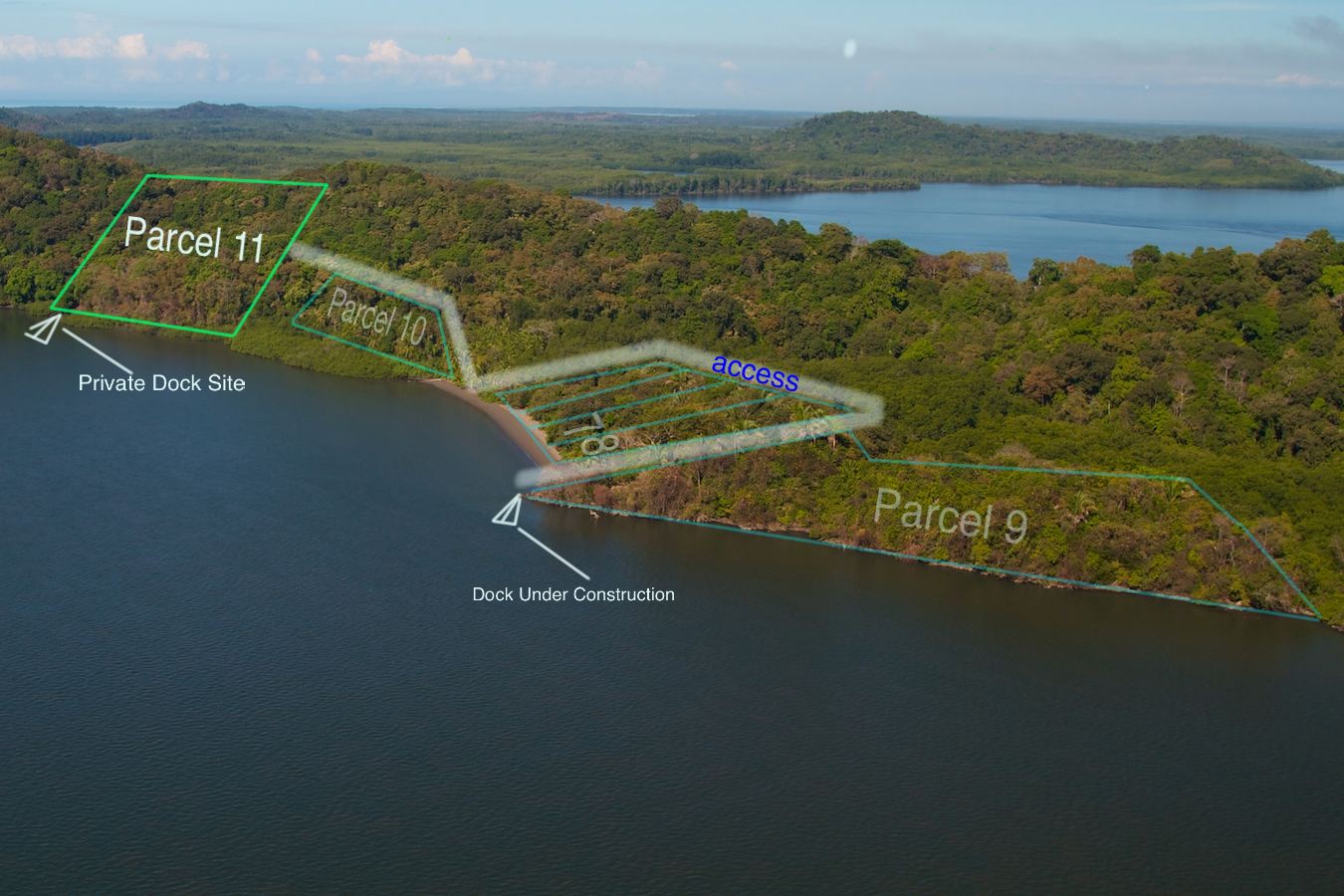 Top Row: Parcel 11 road access and you can drive from the dock to your home.
Bottom Row: Parcel 11 access and plan in relation to other parcels and lots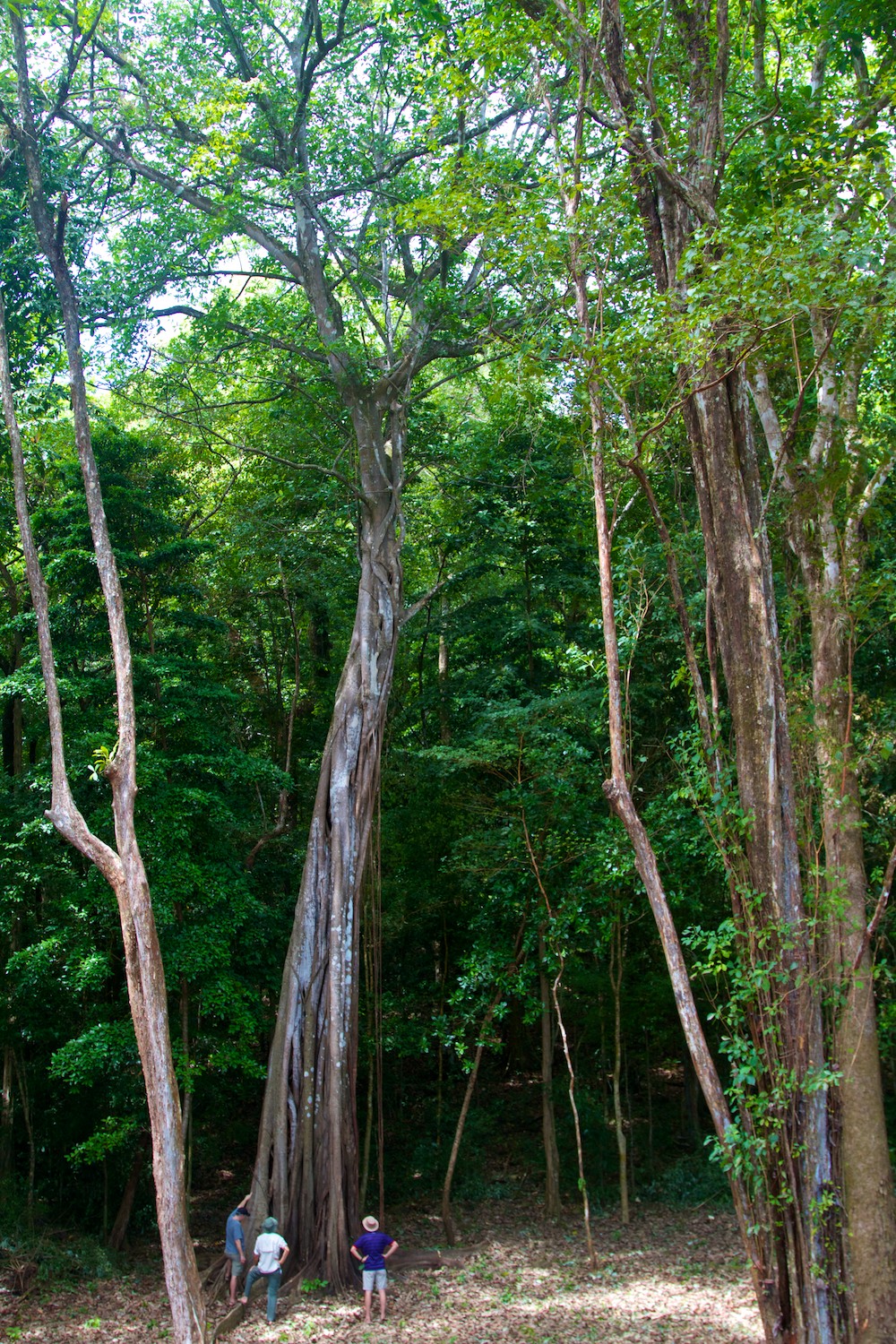 Top Row: Looking at the dock that has been finished located on the north end of the beach by parcel 8
Bottom Row: Gigantic tree on on the edge of the building site of Parcel 11
Add a Jungle Home to This Parcel
The island is completely off the grid, and our Jungle Lofts make it possible to create an eco-friendly home quickly and cost-effectively, with all modern amenities.
Every home is customizable and designed to take full advantage of the beauty of your surroundings, along with solar power, fresh water, and high speed internet.
Learn About the Homes