Oceanfront Home with Pool on 1 Acre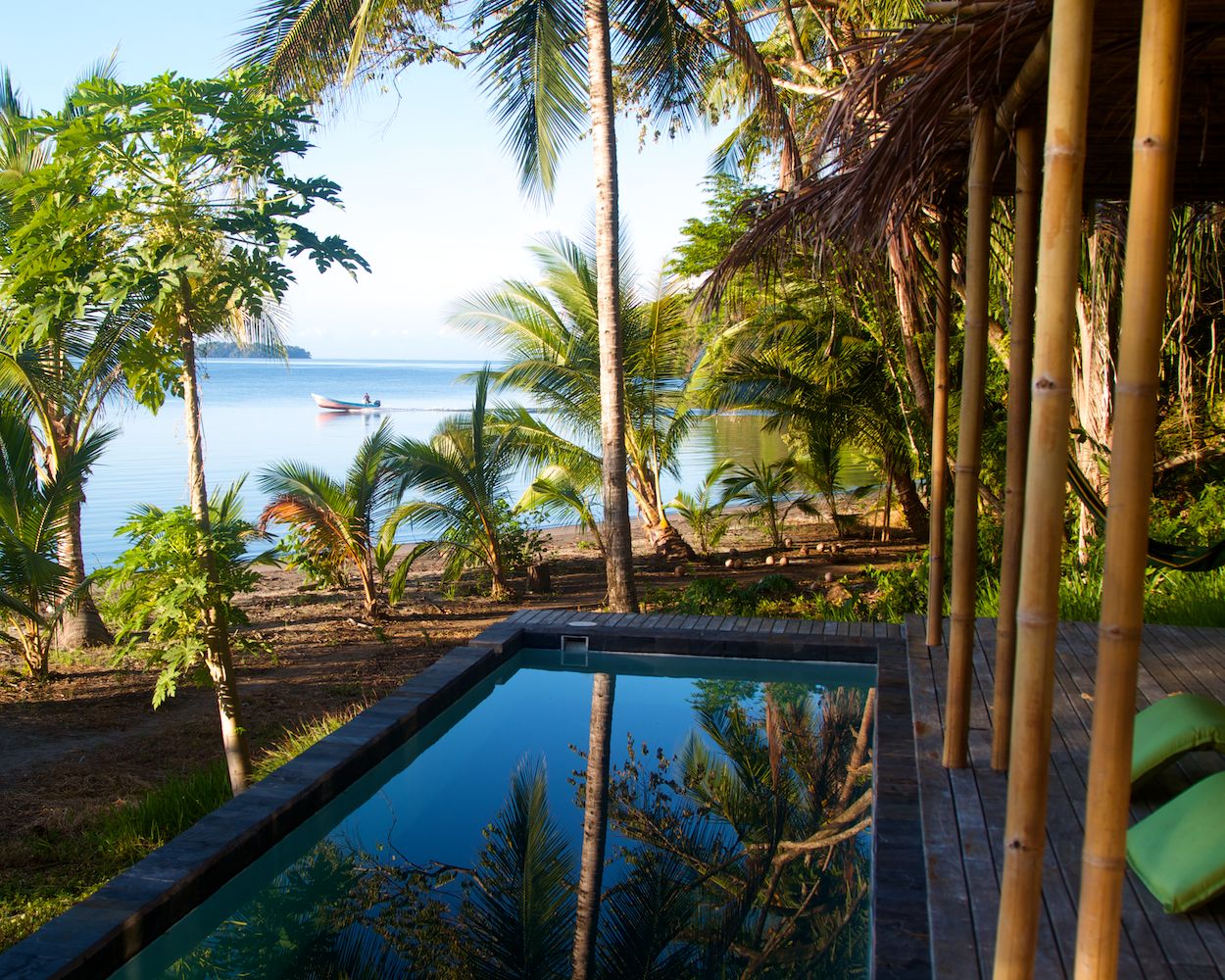 Photo shot while standing in front of the double door to the kitchen/sitting area
WHY YOU WANT IT
1. Your chance to own an Off-grid private island retreat. This incredible value gets better with a financing package to make owning your getaway even easier
2.Beautiful home site set 25 feet above sea level with an amazing view over the beach and across the bay to Boca Brava Island
3. It's a smart investment.  New International Airport nearly finished 40 minutes from this lot
WHAT THE LOT 6 HOME COMES WITH
Home
2 bed, 1 bath home with pool.
Furnishings
Custom designed furniture, barbecue area, standard appliances, pool equipment, and more.
Off-Grid
A very slick design. Power is generated by solar panels with a back up generator that runs on propane. Generating your own power is easy and affordable. Water is provided by a well and treated by the included 3 part purification system.
Boat Access
You don't need your own boat, but the Parcel 6 home enjoys the use of the dock just steps down the beach.
Click images for larger versions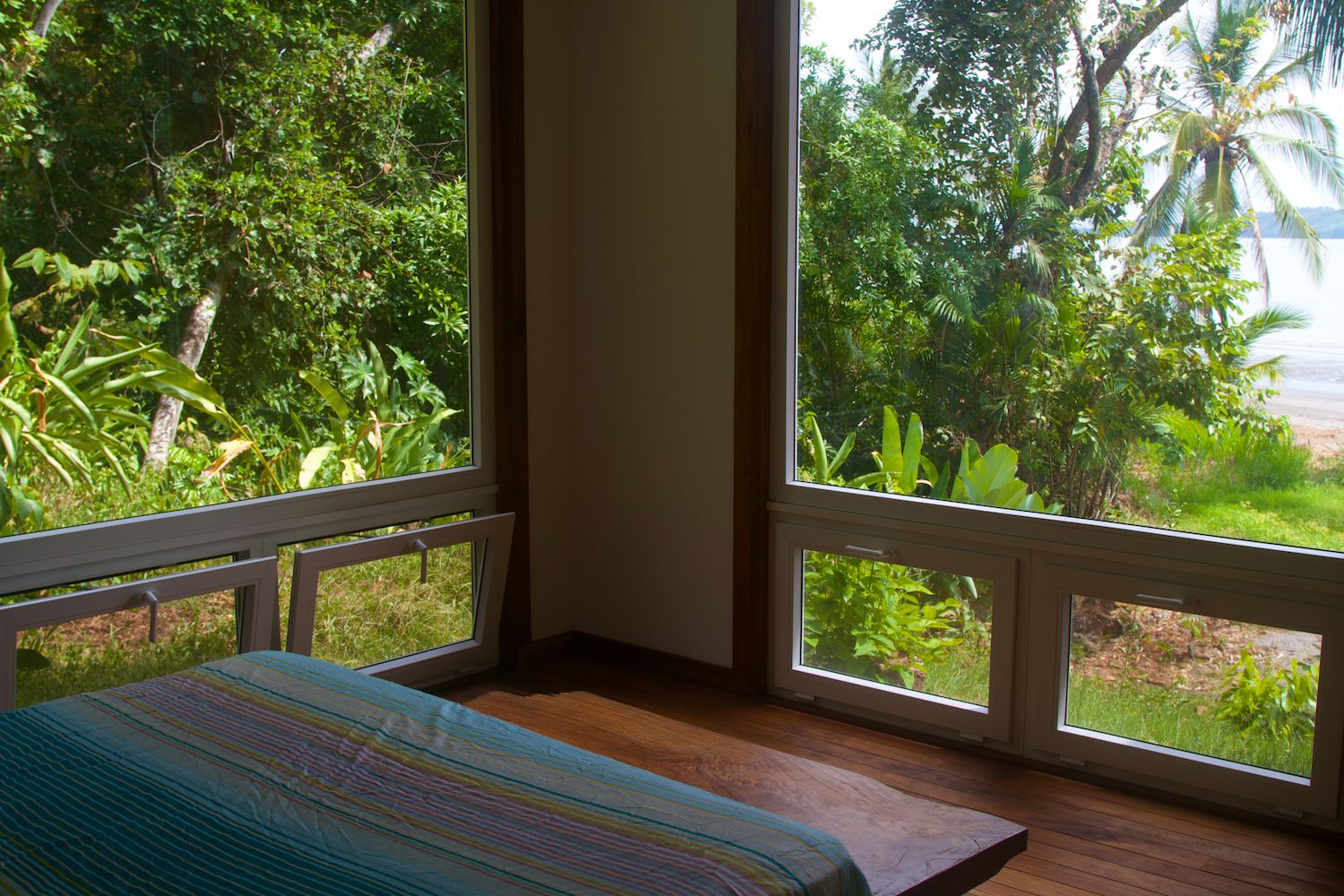 Above: View from inside the master bedroom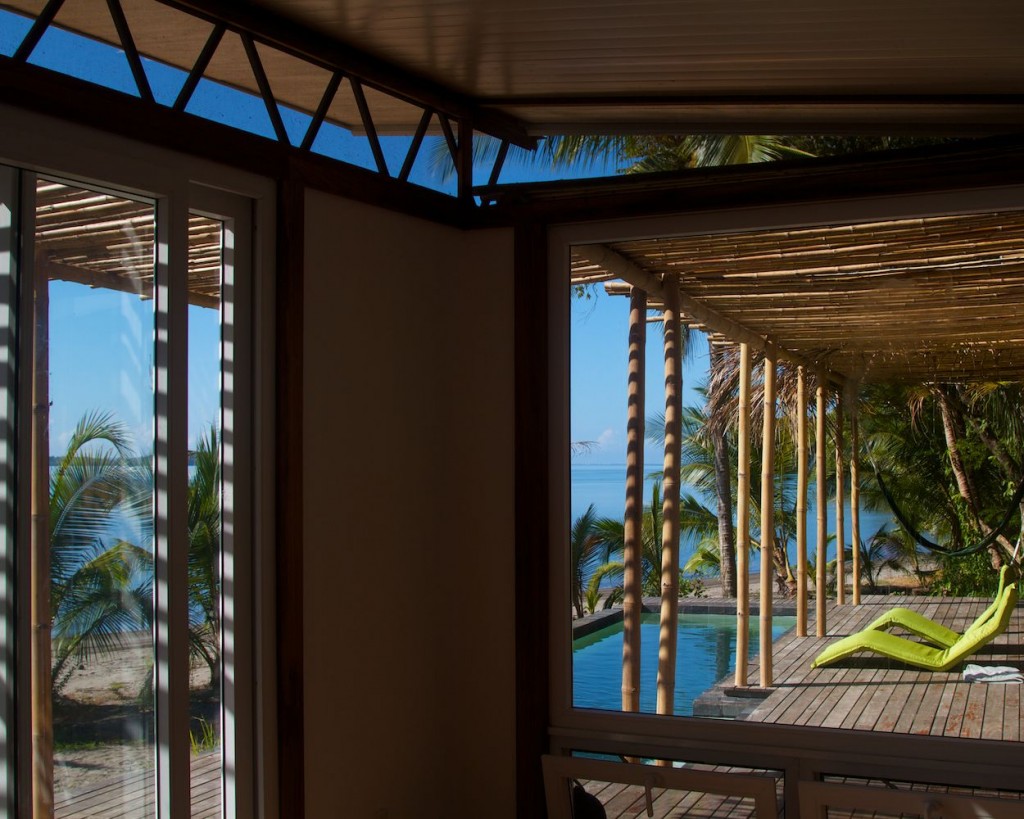 Above: Standing in the sitting area looking over the pool. You can see the passive cooling design towards the top of the picture.