Learn More About
Cross the Sea and Cut Loose from the Endless Roar
Today's technology connects the globe and gives you instant access to everyone and everything – largely a godsend. But this connectivity is accompanied by an endless roar, a vibration so loud and far-reaching that you are unable to wiggle yourself free. At least not while living in a modern world.
Cutting loose requires that you travel to a place that remains untouched by commotion and clutter, where your chaotic life will become peaceful again, and interesting, and beautiful.
So you cross the sea, and glide along the water. Society's roar quickly diminishing behind you. You're twenty-five nautical miles from Panama's Chiriqui Gulf National Marine Park, where the clear winds of the Pacific draw you deeper and deeper into this fertile country.
On the map above, you can click the icons & roads to see photos and text to learn how the area is linked together, as well as where it is located in Panama.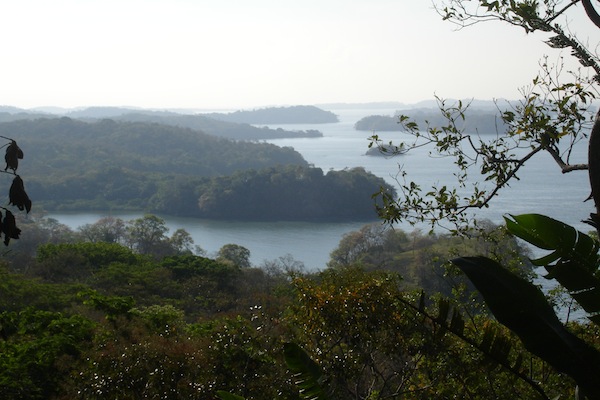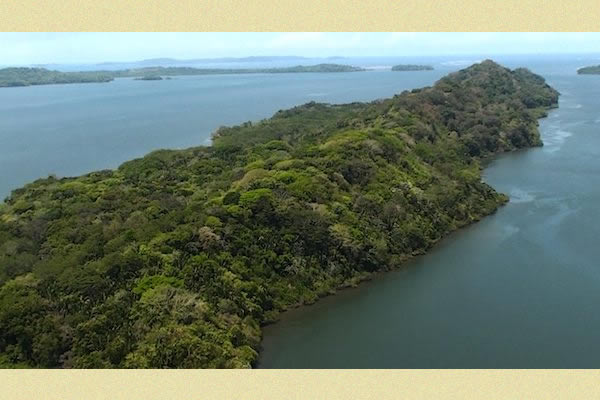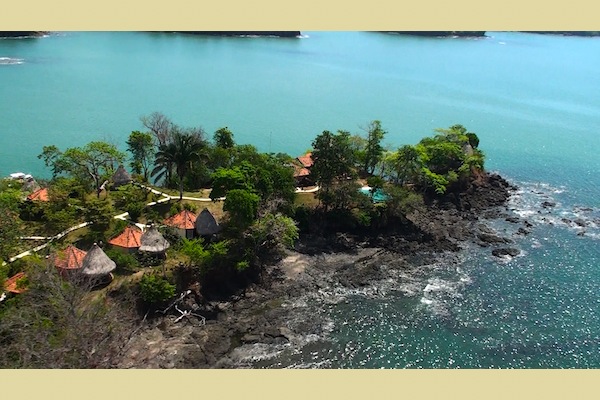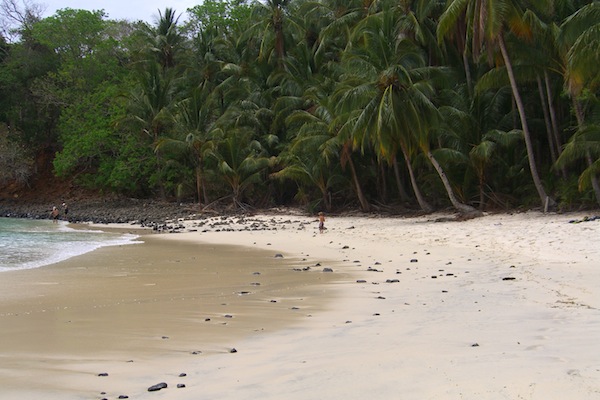 More than 50 uninhabited islands sprinkle these vibrant waters. An ancient world lives beneath the surface. Coral reefs and marine meadows beget a tapestry of blue marlin, white tip sharks, manta rays, sea turtles, dolphins and humpback whales. You find their flashing, luminescent colors to be nearly unimaginable and completely indescribable.
Beyond the edge of Chiriqui, the sea gives way to the crown jewel known as Boca Chica Island. Peaceful. Pure. Yours
The island is green and lush and vast. Populated with an abundance of Royal Palms and the majestic Espavé tree with its mighty trunk standing strong and powerful like a pillar, its branches spreading out like a canopy.
The smell is as soft and easy as the land, rich in minerals, saturated in warmth, fresh like the Garden of Eden. You drink from a flawless fresh water spring, the island's source of life.
Near the shore, you lay in your hammock and sway beneath two coconut palms. Sounds and skies of nature comfort and cleanse you. Toucans, orange-chinned parakeets, green-dart frogs, iguanas and howler monkeys serenade you.
Your mind remains still as the endless horizon unrolls before your wide, gleaming eyes. Neighboring islands, waterfalls and the mighty Volcano Baru form the backdrop of your freshly painted, tropical canvas.
Here, it finally happens. You are yourself again.
Want to learn more? View the residential planning page for Boca Chica Island.